---
Objectives

Introduction
To perform socially meaningful theatre and thus contribute to the struggle for a secular, democratic, just and egalitarian Pakistan.
To promote quality theatre in Pakistan, blending traditional form with modern techniques and contemporary awareness and provide entertainment which has a social purpose.
To promote the cause of peace and enlightenment in society through innovative and enriching for the masses.

---
Organization

Ajoka is a non-profit voluntary, democratic organization. Its members come from varied class and social backgrounds. It is committed to gender equality and equal rights for all irrespective of class, gender, ethnic or religious affinities. It actively supports peace and friendship in the world, especially in South Aisa.

---
Finances

Ajoka is financially independent and does not accept funds with any conditions or strings attached. It works with like-minded international and national organizations for shared objectives where costs are shared. It also has long-term collaborative relations with arts councils within the country.

---
Outreach

Ajoka attaches great important to developing close relations with civil society, human rights groups and community organizations. It has collaborated with women's rights, environmental, workers,children and human rights organizations on issue of common interest. Ajoka has regular contacts with theatre groups in India and has worked several innovative projects. It has organized Indo-Pak theatre festivals and extensively toured with plays promoting peace and goodwill. It has also maintained relations with International theatre organizations.

---
Executive Committee

---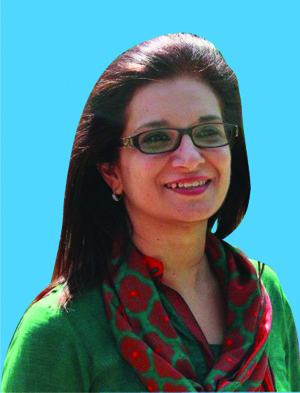 Zara Salman
Chairperson
---
Civil rights activist, Teacher, Board member Wasil Trust
Shahid Nadeem
Executive Director
---
Eminent playwright,director and human rights activist. Formally Amnesty International, Communication Officer, DMD Pakistan Television, Presently Professor of Film at Institute of Art & Culture Lahore.
---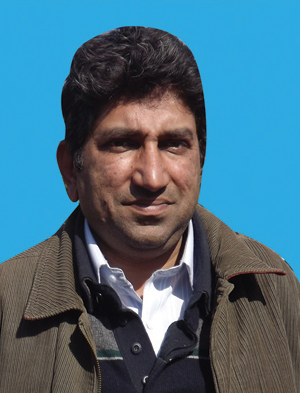 Sohail Warraich
General Secretary
---
Veteran of Ajoka, human rights campaigner at Shirkatgah, Member of National Commission on the Status of Women, Ex-Researcher Amnesty International
Nirvaan Nadeem
Member Executive Committee
---
Director Ajoka Institute, Trainer, Actor, Theatre Deputy Director, Masters in Film & Television.
---
Nayab Faiza
Member Executive Committee
---
MPhil in Sociology & MA in Development Studies, actress, Ex-President Govt. College Lahore Dramatic Club.

---
Ajoka Core Members

Naseem Abbas, Shujaat Haider, Nadeem Mir, Kanwal Christopher, Samina Butt, Kamran Mujahid, Razia Malik, Luke Kelvin, Usman Raaj, Qaiser Khan, Bilal Mughal, Rizwan Riaz, Sibte Hassan, Ali Haider, Safia Bano, Asad Yousaf, Fahad Ali, Ajlal Bukhari, Zubair Sajid Dhillon, Zainab Ahsan, Shamoon, Sajid Ali, Thomas Yousaf, Kanwal Khan
---